PhD program information
The graduate program in Psychological and Brain Sciences at Johns Hopkins University offers students the opportunity to earn a PhD while working at the cutting edge of research on the mind and brain. The primary goal of the program is the training of researchers who, through careers in academia, industry, and other arenas work to deepen our understanding of mental processes.
The PhD program in Psychological and Brain Sciences is not a clinical training or a counseling program; rather, our faculty and trainees work to understand fundamental processes involved in perception, memory, decision-making, learning, reasoning, and related abilities. In our five-year, full-time program, graduate students also fulfill the requirements for and earn an MA. We do not admit students into a terminal Master's program, and our program is not available for online study.
Students admitted to the PhD program receive full tuition, health insurance coverage, and a 12-month stipend, and students from underrepresented groups may be eligible for other university-wide supplemental fellowships.
All PhD students in good academic standing and making satisfactory progress can expect to be supported for five years. As part of their graduate training, all PhD students typically complete four semesters of Teaching Assistantship.
Who Can Apply
We seek students who have demonstrated a commitment to psychological science. Most successful applicants have completed undergraduate degrees in Psychology, Cognitive Science, Philosophy, Biology, Behavioral Neuroscience, or Neuroscience, but other related majors can also provide the needed background.
We strongly encourage candidates from traditionally marginalized or underrepresented groups to apply.
When to Apply
Admitted students will matriculate in the Fall semester. The application deadline is December 1st of the year prior to starting the program (note that some special funding programs may have earlier deadlines).
How to Apply
Our department requires the following application materials, with detailed information on each component available at the link below:
Unofficial Transcripts*
Statement of Purpose
Writing Sample
Personal Statement
3 Letters of Recommendation
TOEFL/IELTS (international applicants only)
Professional Credential Evaluation (recommended for international applicants only)**
GRE General Test  For Fall 2024 admissions, the GRE test will be optional & not required for the application.
The electronic application process is managed by the Johns Hopkins University Graduate Admissions and Enrollment Office.
*Successful applicants who accept the offer of admission must supply an official transcript to the graduate admissions office before they can begin the PhD program at Johns Hopkins University. For students in the final year of their bachelor's program, the official transcript must show completion of all coursework required for the degree.
**View additional information on applying to our graduate program as an international student. Note that the Psychological & Brain Sciences Department strongly recommends (but does not require) international students to submit a professional credential evaluation.
Vivien Thomas PhD Scholars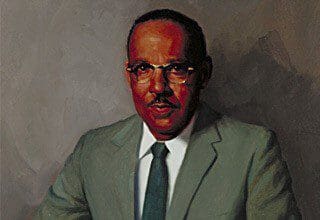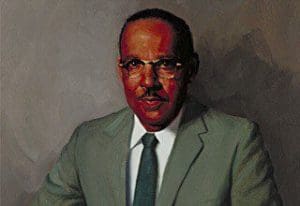 The Vivien Thomas Scholars Initiative (VTSI) is an endowed fellowship program at Johns Hopkins for STEM PhD students in STEM fields. It provides full tuition, stipend, benefits while also providing targeted mentoring, networking, community, and professional development opportunities. Students who have attended a historically black college and university (HBCU) or other minority serving institution (MSI) for undergraduate study are eligible to apply.
To be considered for the VTSI, all components of the PhD application, including VTSI supplemental components must be completed by December 1, 2022. All supplementary application material including letters of recommendation also must be received by December 1.
How Applications Are Considered
Various abilities and skills contribute to success in graduate school. Evidence of these skills may include:
"objective" indicators, such as GRE scores and undergraduate GPA
subjective information, such as a statement of purpose, a description of your background and experience
3 letters of recommendation that provide a personal assessment of your potential for graduate work by faculty mentors and advisors who know you well
the ability to express ideas clearly, a curious and creative intellect, and mathematical and computational ability
often, but not always: prior research experience
It is this wide scope of admissions considerations that helps build a community within Psychological and Brain Sciences that values intellectual and personal diversity. As a result of this comprehensive approach to the admissions process, guidelines like such as GRE scores or GPA (i.e., cut-offs) are not available.
Candidates for admission may be invited to visit the department so we can meet one another and discuss our mutual interests and goals.
Contact
If you still have questions, please contact the academic program coordinator at pbs@jhu.edu.